Romans 14 – What Does It Really Mean?
A passage that is often debated related to this issue of worship, and especially music, is Romans 14ff. Opinions abound as to what it really means and what kinds of applications can legitimately be drawn from it.
I offer here two papers that might help to shed some light on the matter for those interested:
Mark Snoeberger –  Weakness or Wisdom? Fundamentalism and Romans 14:1-15:1
Scott Aniol – Comparison of "Doubtful Things" in Romans and I Corinthians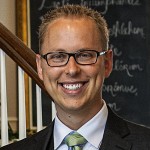 Scott Aniol is the founder and Executive Director of Religious Affections Ministries. He is Chair of the Worship Ministry Department at Southwestern Baptist Theological Seminary, where he teaches courses in ministry, worship, hymnology, aesthetics, culture, and philosophy. He has written several books, dozens of articles, and speaks around the country in churches and conferences. He is an elder in his church in Fort Worth, TX where he resides with his wife and three children.