Form matters, especially with editions of Scripture
I'm excited about this (and it may be worth contributing to) because it recognizes the importance of form even (or, perhaps, especially) in the presentation of God's Word:
http://blogs.bju.edu/schoolofreligion/2014/07/23/four-new-books-know/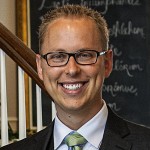 Scott Aniol is the founder and Executive Director of Religious Affections Ministries. He is Chair of the Worship Ministry Department at Southwestern Baptist Theological Seminary, where he teaches courses in ministry, worship, hymnology, aesthetics, culture, and philosophy. He has written several books, dozens of articles, and speaks around the country in churches and conferences. He is an elder in his church in Fort Worth, TX where he resides with his wife and three children.