Sale On Some of Our Favorite Homeschool Curricula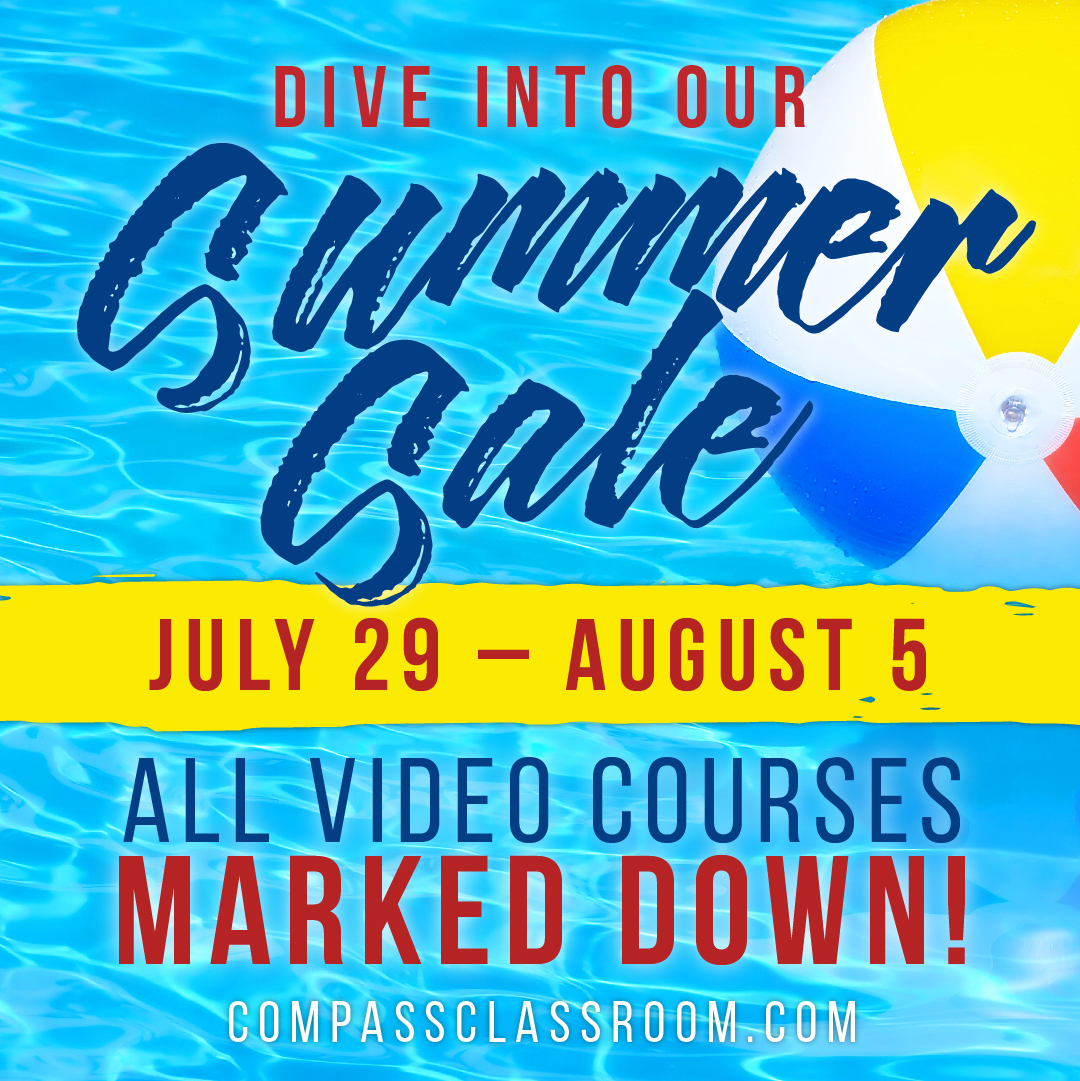 Some of my favorite homeschool curricula for older students are on sale. Compass Classroom is having their Back to School Sale through August 5th.
We use the following three products in our homeschool:
Visual Latin (approximately 6th grade and up). Visual Latin is the Latin scheduled in our homeschool curriculum, A Gentle Feast, which I reviewed here.
Grammar of Poetry (approximately 6th grade and up)
Old Western Culture (high school through adult). Even though my oldest is only 13, we own the whole Old Western Culture series, and I'm going through it for my own enrichment. It's fabulous! It's absolutely my first choice for high school literature (and history). This series is a guided journey through the great books, including Christian classics.
All of these products are from a Christian worldview and are taught with excellence by master teachers. So if you're looking for some help with teaching Latin, poetry, or the great books, I'd encourage you to consider these products. There are generous samples of full lectures available to view. I know that many people are looking for homeschool video products right now, as they're jumping into homeschooling for the first time, perhaps, and it can be daunting, especially in the upper years. Let me assure you that these products will be worth the time and investment, and your child will emerge better than they were before and better able to think and to recognize Truth and Beauty.
This post contains affiliate links. Thank you so much for your support! 
Becky holds a bachelor's degree in English literature and music, a master's degree in Christian education, and is currently pursuing a PhD in Christian education. She taught classical upper school grammar, literature, and history and lower school composition and grammar for two years, elementary school music for one year, and Kindermusik classes for four years before the birth of her children. She now loves staying home with her four children, Caleb, Kate, Christopher, and Caroline and homeschooling them classically.