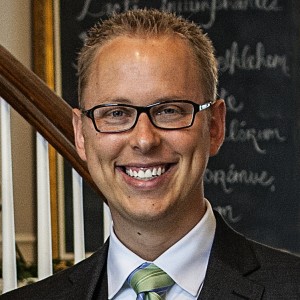 Scott Aniol, PhD, is an author, speaker, and teacher of culture, worship, aesthetics, and church ministry philosophy. He is on faculty at Southwestern Baptist Theological Seminary, he founded Religious Affections Ministries, he lectures around the country in churches, conferences, colleges, and seminaries, and he has authored several books and dozens of articles. Scott is the Managing Editor of Artistic Theologian, a scholarly journal of worship and church ministry, and serves on the steering committee of the Biblical Worship Section of the Evangelical Theological Society.
Scott holds a masters degree in Theological Studies (SWBTS), a masters degree in Aesthetics (NIU), and a PhD in Worship Ministry (SWBTS).
Click here to read and/or listen to important talks from Scott Aniol.
Selected Publications
"Toward a Biblical Understanding of Culture." The Artistic Theologian 1 (2012).
"Was Isaac Watts a Proto-Dispensationalist?" Detroit Baptist Seminary Journal 16 (2011).
"Music" and "Musical Instruments" in Lexham Bible Dictionary (Logos Bible Software, 2012).
"A Separatist Evaluation of the New Calvinism," Frontline Magazine (May/June, 2010).
Sound Worship: A Guide to Making Musical Choices in a Noisy World (Simpsonville, SC: Religious Affections Ministries, 2010).
"Book Review: Christ-Centered Worship by Bryan Chapell." Themelios (November, 2009).
Worship in Song: A Biblical Philosophy of Worship and Music (Winona Lake, IN: BMH Books, 2009).
"Pop Goes the Music: An Exploration of the Distinctions Between Folk and Pop Culture Through the Writings of Ralph Vaughan Williams." Ralph Vaughan Williams Society Journal (June, 2008).
"An Argument for the Superiority of Printed Media over Visual Media." Included in Anne Machin and Russ Ward, (Darien, IL: Longman Publishers, 2008).
"Where Is Christ in Christmas?" Frontline Magazine (November/December, 2006).
"A Plea to Teach Children Hymns." Sola! Putting Theology Back in the Pew (July, 2005).
Scott and Becky Aniol were married in 2004. They have one son, Caleb, and one daughter, Kate. They reside in Fort Worth, TX.
Becky received her degree in English and has taught English, piano, and Kindermusik. She now enjoys staying home the children and traveling with Scott.
Scott and Becky recently recorded an album of vocal solos and duets called "God Himself is With Us: the Gospel Proclaimed Through Hymns."